27 June 2020

CREATI VID 19: Week 14
In the fourteenth week of #CREATIVID19 we have shared initiatives such as a transparent face mask, a famous comeback to use after the pandemic, the future of ZARA stores, #StarWars Stormtroopers to avoid infections and an artistic tribute to the heroes of this pandemic .
New initiatives that, through creativity, show us THE BRIGHT SIDE OF DARKNESS.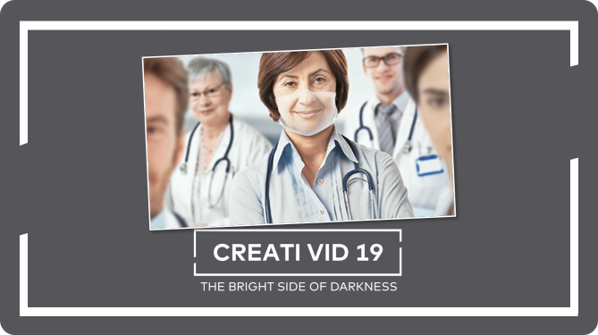 Masks have stolen smiles and nonverbal communication from our faces and, furthermore, the understanding for deaf & dumb. Fortunately, we now have HelloMask, the first transparent facial masks, to smile and communicate but safely.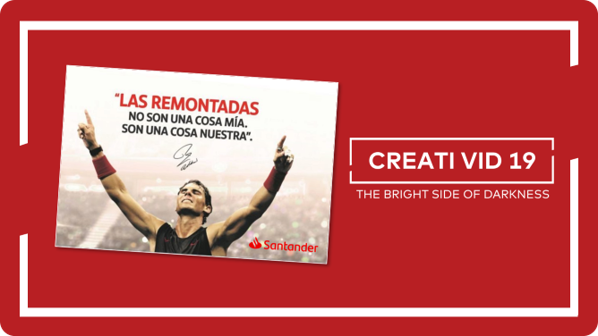 Rafa Nadal and his comebacks. When we think that everything is lost, Rafa finds strength out of weakness to finally wins the match. The famous comebacks of Rafa Nadal are the metaphor behind ​​the new commertial for Banco Santander: the comeback after the pandemic.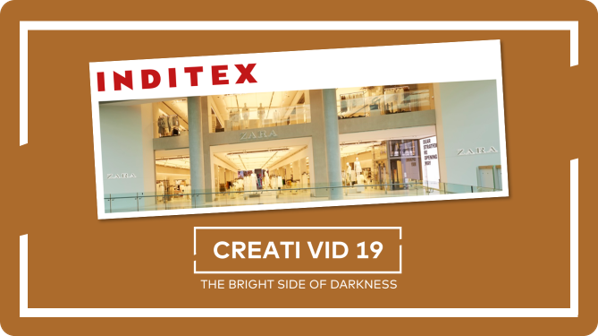 Zara's stores of the future will have no stock. You can reserve fitting rooms and geolocate items. We will go to the shop, try clothes, look in smart mirrors, and buy online with no need to go through cashiers to pay. It is a brand-new world, more aseptic.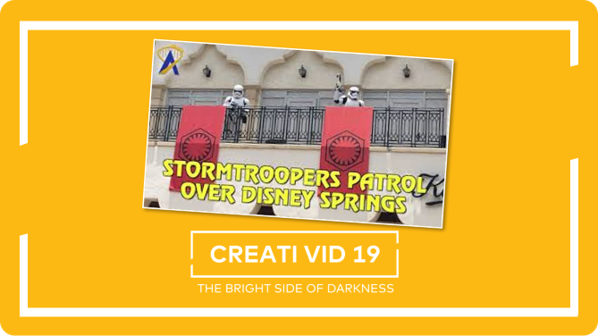 Walt Disney is using Star Wars Stormtroopers to patrol Disney Springs shopping district, making sure that temperature checks are done, and facial masks are worn. Physical distancing rules are also being enforced strictly.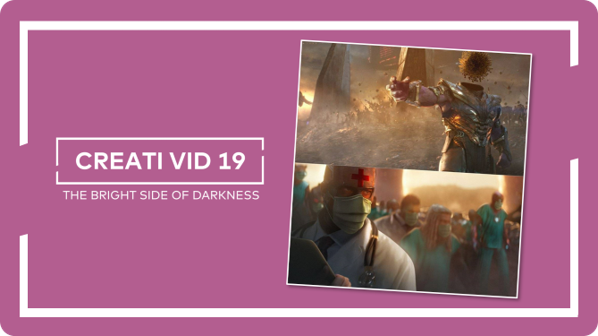 In tribute to the real heroes, fan artist BossLogic updated the Avengers' last stand. No more Avengers' superhero spandex and Thanos' galactic armor, but coats, scrubs, and face masks for doctors and nurses. Captain America's "A" is now the medical red cross. You can have a look here.